'Tis the Season for Florida Fall Family Fun
(Say that 3 times fast!)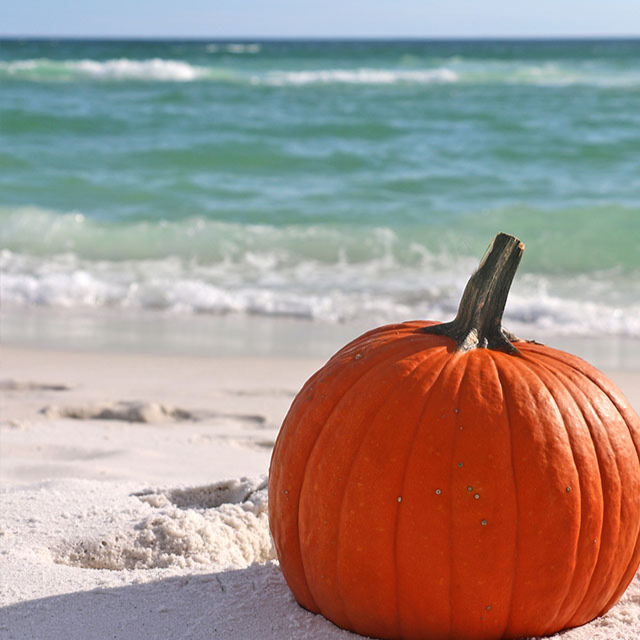 Fall is almost here! It's time for pumpkin spice, falling leaves from red, orange, and yellow trees, and crisp autumn air as the seasons change… or is it? Alas, we're in South Florida, where the highs are still in the 90s, the leaves on our palm trees don't change color, and pumpkins turn into mush on the front porch overnight.
And somehow, we still manage to get swept up into the frenzy of the season. It seems every year the pressure to push straight through Fall into Christmas grows stronger. Just because we're not wearing cozy sweaters and warm boots quite yet doesn't mean we're immune to the increasing stress of the season.
Take a look – The Holderness Family of YouTube fame knows what we're talking about!
Before we fall prey to the whirlwind of pumpkin spice and early holiday shopping, let's stop for a deep breath. We are on the verge of the best months to live in Florida, and that fact alone can help us keep calm during stressful times.
Enjoying Fall in South Florida
Here are some ways to relax and enjoy this season of Fall in the beautiful tropics of South Florida!
While the rest of the country is preparing to hunker down for the winter and bring activities indoors, we can venture out in the lower humidity for biking, hiking, and exploring nature in some of our area's most beautiful parks.
We can appreciate the fact that our kids don't need fresh wardrobes of bulky sweaters, boots, and parkas to greet the changing season. If their "summer clothes" still fit, they still wear them to school.
Just because it's Fall doesn't mean we can't still enjoy our area's beautiful beaches Gather up your family, slather on the sunscreen and hit the beach! The fresh salt air is rejuvenating and calming.
We can enjoy a fire in the evening just for the ambience it provides, not because it is a necessity for warmth. Light up your back yard fire pit and enjoy the burning embers while the kids roast marshmallows.
Let your kids' imaginations run wild as they plan their Halloween costumes! Our kids don't have to bundle up to trick-or-treat, so the sky is the limit!
Before the season gets swept straight into the excitement of the holidays – which we know is already emerging – take a moment to think about what makes you feel grateful for Fall in South Florida. If you're like us, simply enjoying this season with our families is the greatest gift.