Unforgettable Family Staycations: Exploring Hidden Gems and Day Trips for Summer Fun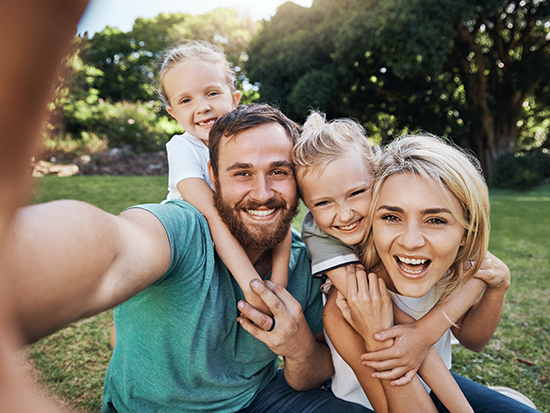 During the summer, our minds often wander to vacation fantasies of faraway places and exotic destinations.
The Beauty of Staycations
Quality Family Time: Staycations provide an opportunity to escape the hustle and bustle of everyday life and dedicate uninterrupted time to your family. By eliminating the stresses of travel logistics, you can focus on strengthening bonds, creating lasting memories, and enjoying shared experiences together. Involving your kids in planning your staycation can ignite their creativity and excitement.
Cost-Effective: Expenses can quickly add up, making a vacation feel out of reach for many families. With a staycation, you can save on transportation and accommodation costs, allowing you to allocate your budget toward enjoyable local activities and attractions. Make the most of your family vacation funds while exploring your backyard. (If you're on a tight budget this year, consider exploring local programs that provide free or reduced-price admission to museums or attractions such as Museums for All. You might be pleasantly surprised by the variety of options available for families to enjoy educational and entertaining experiences without breaking the bank).
Convenience and Flexibility: Staycations offer the convenience of being close to home: you can pack light, access familiar resources, and easily handle unexpected situations. Moreover, you can plan day trips or overnight stays based on your family's preferences and schedule.
Day Trip Destinations
Think about what your family enjoys doing or finds interesting – you can probably find a destination for that!
Wildlife Adventure: You can embark on an unforgettable wildlife adventure at a nearby safari park or nature reserve. Explore the trails and encounter animals up close. At Lion Country Safari in Loxahatchee, FL, you can also enjoy interactive exhibits and rides for a truly wild family experience.
Cultural Immersion: Immerse your family in the beauty and traditions of different cultures by visiting local museums, cultural centers, or gardens. Discover stunning exhibits, participate in workshops or demonstrations, and explore captivating displays celebrating art, history, or heritage. Stunning gardens and traditional tea ceremonies at the Morikami Museum and Japanese Gardens bring Japanese heritage to Delray Beach, FL.
Art and Creativity: Engage your family's artistic side by visiting art galleries, studios, or museums. Enter a world of creativity, explore various art forms and styles, and even participate in hands-on activities or workshops. The Norton Museum of Art in West Palm Beach, FL, boasts an impressive collection of over 7,000 works of art and hosts many family-friendly activities.
Historical Exploration: Discover the history of your local area by visiting historical sites, landmarks, or museums. Climb to the top of lighthouses, explore museums dedicated to local heritage, and enjoy the scenic trails and picnic areas surrounding these historical sites. For a breathtaking view of the Jupiter inlet and beyond, visit the Jupiter Inlet Lighthouse and Museum in Jupiter, FL.
Nature Escapes: Escape into the beauty of nature by visiting nearby parks, nature reserves, or botanical gardens. Explore the trails, rent bicycles or kayaks, and engage in outdoor activities while enjoying the natural wonders and wildlife that surround you. On the trails, or in a canoe at Riverbend Park in Jupiter, FL, you may even spot alligators, turtles, and a variety of bird species.
Summer Fun Awaits
With the new school year approaching, now is the perfect time to plan a family day trip. You'll be amazed at the incredible destinations waiting to be discovered right in your local area! By choosing to stay close to home, you can create enduring memories, save on expenses, and relish the convenience and flexibility of exploring your community at your own pace. You don't have to go far to embark on an unforgettable adventure with your family this summer. Remember, the best vacations are the ones spent together!
Looking for more ideas of things to do in Palm Beach County? Click here
To find staycation ideas in your local area, simply search "find family-friendly activities near me" on your favorite browser!